Just before his 22nd birthday, John Blue purchased 100 acres of land from his father, Angus Blue for $2000. Located a few miles west of Laurinburg (now Scotland County) John turned this newly acquired farm into his homestead with his new bride, Flora Jane McKinnon.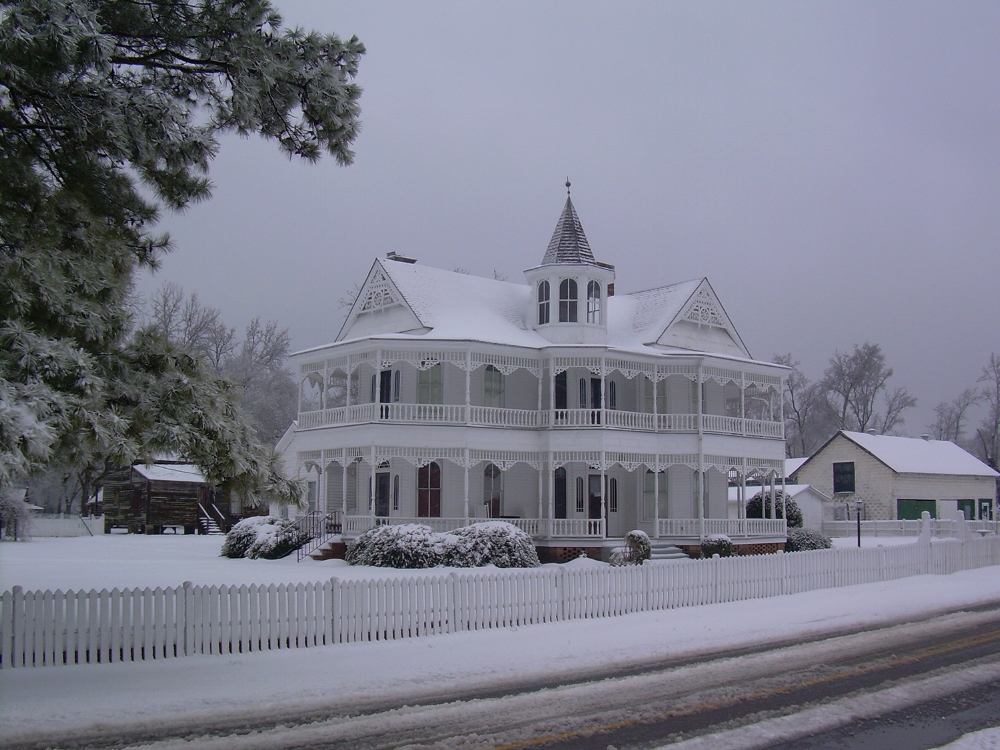 THE JOHN BLUE HOUSE
In the 1890s, when success came to John Blue, he built on his land what is called "one of the beautiful and typical homes of the Southland." It's picturesque appearance derives largely from the lace-like two-tier porch which encircles the house.
THE MCNEILL LOG HOUSE
In 1820, brothers Daniel and Duncan McNeill, settled in the Laurel Hill area. It is believed that Daniel built the McNeill log cabin in the area in 1828.